Our background
CompuMatrice was founded in 2011 by Anirban Dutta and Sandeep Junaghare who believed in a simple mantra of "Filling the app gap". While there were a lot of digital agencies, software and mobile development firms who created enterprise apps and software, only a handful offer the whole enchilada like we do. We provide world class software development that includes:
Software Strategy
Consulting
UI/UX Design
Architecture Design
Mobile and Web App Development
QA & Testing
Support
Sophisticated Descriptive & Predictive Analytics
Our mission at CompuMatrice is to exponentially increase the value of the software by creating high quality artifacts, do rapid application development, provide client intimacy, draft friendly terms & conditions (T&Cs) and lower total cost of ownership (TCO).
The team members in CompuMatrice have delivered work for several fortune 50 companies across 3 continents. Our leadership team members have authored industry leading books and articles, delivered keynotes at services conferences and managed organizations north of $100 million in revenue.
Recognition
Below are a handful of market recognitions:
CompuMatrice got selected to be part of Founder's 50 Club, an exclusive group of companies that Dell select to provide marketing, technology and investment support
CompuMatrice has been selected by Sabre Innovation Lab and is in negotiation now on a joint go to market offering
CompuMatrice is part of a leading technology incubator called Tech Fort Worth as an accelerator client
Selected as one of four keynotes for product launch at Inner City Capital Connections (ICIC) Conference, an exclusive business group sponsored by Harvard and Forbes magazine
Selected as one of companies to launch at Demo conference an elite software conference where companies like SalesForce and others got launched
Founders
Anirban Dutta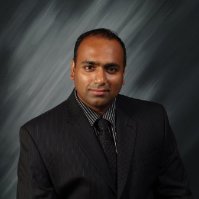 Anirban Dutta Anirban Dutta has over 15 years' Experience in sales, partnership development, structuring deals and developing innovative industry solutions. Prior to co-founding CompuMatrice, he has worked for leading global companies including CSC, IBM, Mahindra Satyam and Sprint. He has led over $5 billion worth of total contract value (TCV) of large technology deals throughout his career. His industry expertise lies in Federal Government and Healthcare. He has worked several deals across many large healthcare organizations including Kaiser Permanente and National Health Service (NHS).
Many chronicles of his deal making Experience have been documented in an industry leading book called 'Winning Strategies: Secrets to Clinching Multimillion Dollar Deals', co-authored by him and published by John Wiley & Sons. The book received rave reviews from leading industry organizations like NASSCOM, Outsourcing Institute, International Association of Outsourcing Professionals and leading global publications including CIO magazine, Forbes, Times of India, China Daily and others. The book has been one of the most downloaded business books from premier business book abstract website GetAbstract. He has also published numerous business and technology white papers and quoted in industry leading magazines like Forbes, CIO Rediff, IBM DeveloperWorks and others.
He has a four-year bachelor's degree in business from a leading US state University. He has also completed a 28-week Certificate of Global Business Leadership course built in collaboration between an Ivy League institution and one of his former employers.
While in college, Anirban has captained his NCAA division 1 tennis team. As a former junior player in India, he has played many national and international tennis tournaments and was a member of Indian junior tennis team. He is a Professional Tennis Registry (PTR) and Registro Professional De Tenis (RPT) certified professional accredited tennis coach. In his spare time, he likes to play social doubles these days and pretend that he is playing professionally.
Sandeep Junaghare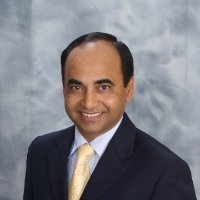 Sandeep has over 17 years of Experience in operations, development and deployment of software products and solutions. Prior to co-founding CompuMatrice, Sandeep has worked in leadership positions at various startups and mid-size companies. Sandeep has a strong portfolio of successes orchestrating the growth of business in industries such as Healthcare, Telecommunications, and Federal Government agencies.
Sandeep has deep expertise and strong background in software applications development, delivery and deployment. Most notably, his accomplishments include boot-strapping ventures and transforming into a multi-million dollar operations. During his tenure at various startup organizations his leadership accomplishments included successful organizational transformations, intense focus in process improvement and obsessive focus on excellent customer engagement.
Sandeep augmented his desire for constant learning with advance degrees. Sandeep has a Masters of Business Administration (MBA) in Corporate Finance and Masters of Science in Electrical Engineering from two elite Texas public universities. In addition, Sandeep has published various technology white papers.
Sandeep is passionate about helping and contributing to charity organizations. He has been contributing time and raising funds for non-profit organizations involved in helping under-privileged children in India.
When not working, Sandeep likes to spend time with his two sons and aspires to improve his score on the golf course.